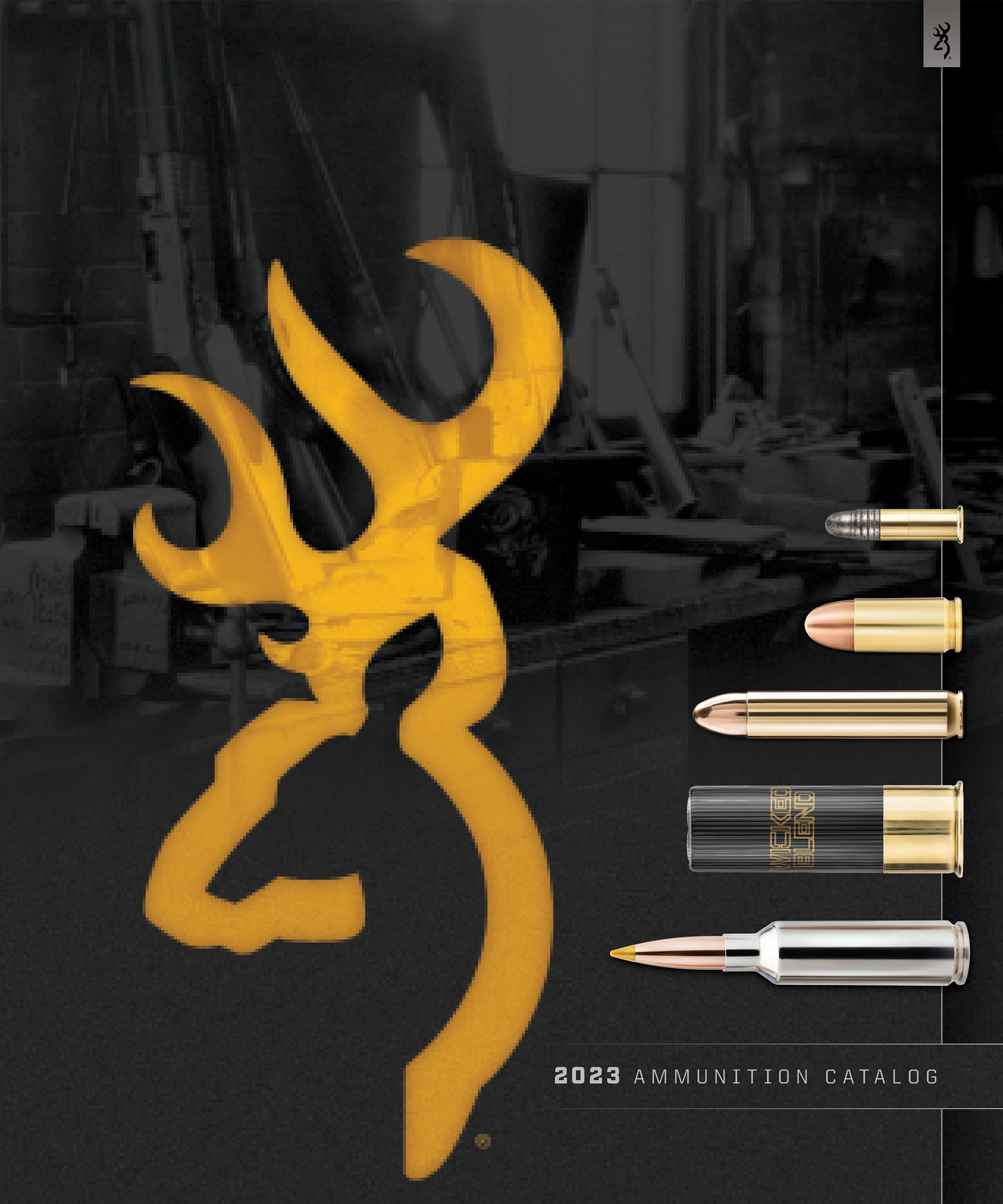 The Best There Is®.
Browning Ammunition Catalog
Browning Ammunition is designed to the highest standards of innovation, precision, and technology to help shooters mark the moment.
In 2023, the tradition continues with an unrivaled lineup of ammunition worthy of bearing the Buckmark, with designs engineered for higher efficiencies and maximum effect in personal defense and sport shooting.
Browse our catalog to see for yourself why Browning Ammunition is The Best There Is®.
Launch 2023 Catalog